Equipment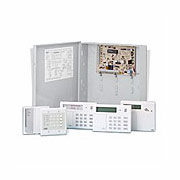 XL2T Control Panel
Designed for easy installation and homeowner convenience, the fully-featured XL2T control panel is the next generation of the popular XL2 series. For price and performance, it's the best control panel in its class.
Remote or local troubleshooting is made quick and simple with the XL2T's large event buffer. The control panel is engineered to maintain up to 76 events, each of which is identified with a time and date stamp.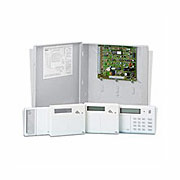 12 Zone Control/Communicator
The XL31 control panel delivers outstanding performance and value. With 12 fully-programmable wired zones and a powerful built-in, two-channel siren driver, the XL31 minimizes installation time and system wiring. This powerful, feature-rich panel also features four programmable trigger outputs and 30 user codes. Ideal for mid-size installations, the XL31 sets a new standard for panels in its class.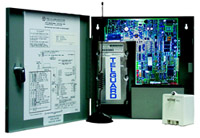 Telguard Classic Cellular Backup
Telguard is designed around a unique, patented technology. Telguard detects when the telephone line is not in service, and automatically switches all security system communications to the cellular network. Telguard can even switch the wired telephones to cellular service when landline service is not available (CelSwitch feature).
Telguard is also UL Listed for Commercial security and fire applications. Telguard Classic is installed in some of the nation's leading banks, national retailers, jewelry stores, pharmacies, and executive residences. Telguard has even been GSA approved for sensitive government installations.